Getting to the venue
Here are travel tips and directions to Caceres, and to the Minimally Invasive Surgery Centre Jesus Uson (JUMISC), where the Training School will be held. Road N-521, Km 41´8, Cáceres (Spain).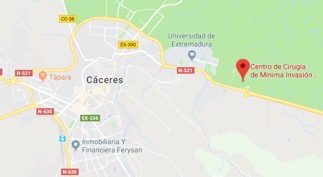 From the airport
Because of the geographical situation of Caceres, it is necessary to travel by bus from Madrid.
Adolfo Suárez Madrid-Barajas Airport has four terminals (T1, T2, T3, T4) and in order to get from one terminal to another, passengers can use the shuttle bus, a freebus transport service between the airport terminals, available 24 hours a day.
By TS Shuttle Bus (Sunday 25th November)
We arrange a private bus for all trainers and trainees. It will be waiting at the airport from 15-18h, on the 25th November, for anyone who wants to take this option, and the bus will drop you at the JUMISC's Residence at about 21:30 p.m. The bus ticket will be paid directly on the bus, the price of the bus it will be approximately 140€ (round trip), and it has to be booked previously (contact: eniuscost@gmail.com)
The bus will be waiting on the 25th November at the T2 terminal, specifically at the following location (see picture). The bus will have an ENIUS LOGO in the windshield! In case you have problems to find the bus please call:
---
Meeting point
The bus will return to Adolfo Suarez Madrid-Barajas Airport on the 27th November, after the Training School. It will pick you up at the JUMISC and it will drop you at the Hotels close to airport. If necessary due to flight schedules, accommodation at the Adolfo Suarez-Madrid Barajas Airport is possible. Check availability and book here.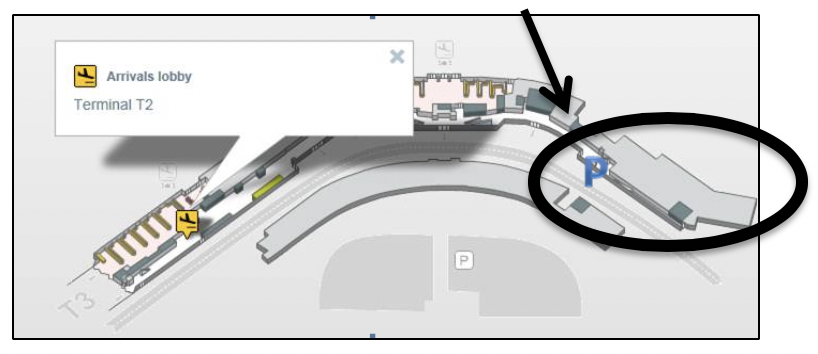 ---
Accommodation
Trainers and trainees have a single en-suite room reserved in the JUMISC's Residence, located in the center's facilities. The JUMISC's Residence is situated about 10 minutes from the city center on taxi. Breakfast is included and served in the Dining Hall from 8h-9h.
Contact: eniuscost@gmail.com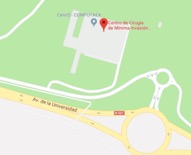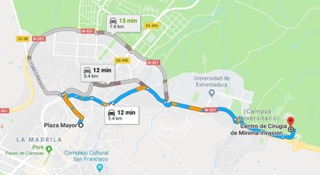 ---
Useful telephone numbers
Accomodation numbers: (+34) 927181032 // (+34) 638443575
Local Taxi: "Radio Taxi Cáceres" +34 927 21 21 21 // +34 927 24 24 24
---
Trainers
Speakers are not required to bring their laptops. We offer HDMI or VGA inputs, so please bring an adaptor if you don't have either of these on your laptop.
---
Conference Dinner
Conference dinner is being held on Monday 26th November, Caceres.
19:30h. City walking tour. Meeting point is Main Square Place.
20:30h. Dinner Group.
---
Claiming expenses
All attendees (trainers and trainees) must register for an e-COST profile at https://e-services.cost.eu. Each participant must add their bank details to their e-COST profile.
Only economy class air tickets are eligible to be reimbursed;
Seat reservations and luggage transportation expenses are eligible to be reimbursed.
Administrative charges by travel agencies are eligible to be reimbursed.